I decided to go with a neutral/nature inspired look for my tree this year. With most of the ornaments DIYed or found in nature, it didn't cost much at all to mix up my Christmas tree look.
Pine Cone Ornaments:
This ornament was simple to make. I tied a bow out of ribbon and hot glued it to the top of the pine cone. I also glued on a piece of twine to hang it.
Fabric Covered Ornament Balls:
I cut strips of fabric and used mod podge to cover glass ornament balls.
Moss Stars:
I used hot glue to cover small cardboard stars (hobby lobby) with moss.
Acorn Ornaments:
I gathered these large acorns from our family's tree farm a few years ago and used them as part of my wedding reception centerpieces. They work perfectly as ornaments by tying string onto two acorns and draping them over branches.
I love my tree this year!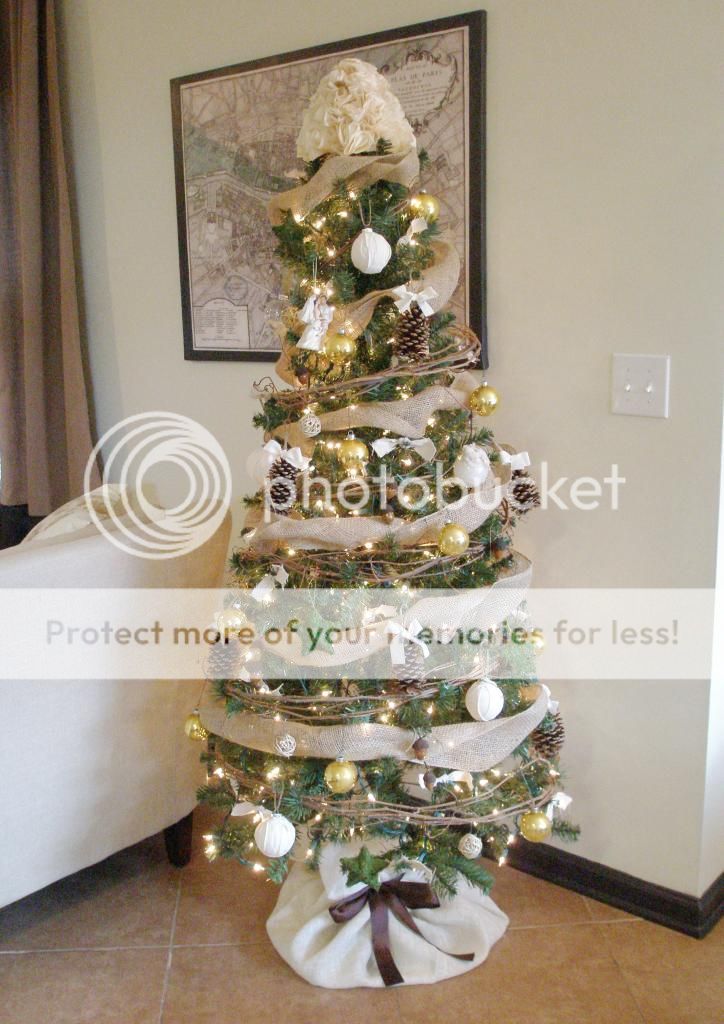 Are you going with a different look for your tree this year?